BIG DATA WEEK IS ONE OF THE MOST UNIQUE GLOBAL PLATFORMS OF INTERCONNECTED COMMUNITY EVENTS FOCUSING ON THE SOCIAL, POLITICAL, TECHNOLOGICAL AND COMMERCIAL IMPACTS OF BIG DATA.
Related links
2013 – A lot to explore but little to share? Debating the social, political, impact of data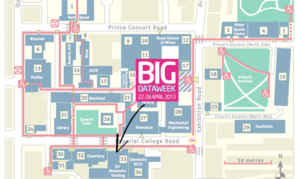 Big Innovation Centre in London was one of the 2013 Big Data Week partners with an event, entitled: "A lot to explore but little to share?". The title signalled the difficulty of sharing data, despite there is a lot to gain.
Event partner was the Economic and Social Research Council (ESRC)
The event took place at Sir Alexander Fleming Building, Imperial College, London
2014 – "Big Data – Open/Free public data available for use by businesses (economies, smart cities, better informed citizens)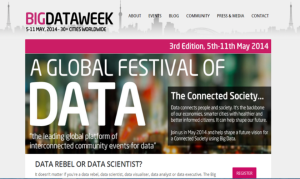 Similar, Big Innovation Centre in London was one of the 2014 Big Data Week partners with an event, entitled: "Big Data – Open/Free public data available for use by businesses (economies, smart cities, better informed citizens). The title signalled the importance of finding ways to open public data sets to be used by private businesses.
Event partner was the Science and Technology Facilities Council (STFC) and Open Data Institute (ODI)
The event took place at STFC, Harwell Science Park
2013 Big Data Week: Big Innovation Centre Provocation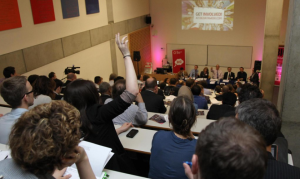 The knowledge extracted from big data is in itself an economic asset; a factor of production alongside labour, capital, and technology. Making use of vast quantities of data opens up enormous economic opportunities: ranging from updating the way we do things to creating completely new products, services, organisational methods, and ways of delivering public services. Because the knowledge that comes out from big data impacts nearly every part of the economy, we at the Big Innovation Centre describe big data as a new general purpose technology.
What can policymakers do to make sure that the UK economy succeeds in securing the economic benefits of big data?
How can we unlock the value of private data through action on public data?
What would deliver protocols that can enable the greatest exploitation of these vast quantities of data, both public and private?
Input to Big Innovation Centre's Big Data Week by Viscount Younger of Leckie – UK Parliamentary Under Secretary of State for Intellectual Property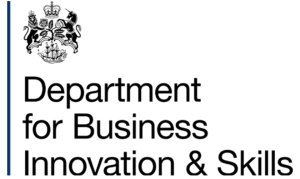 "Governments around the globe hold vast stocks of data whose insights are crucial for both public bodies and businesses. Public bodies can use these insights to design smarter services and deliver them more effectively. Business can use these insights to boost innovation and create growth and jobs. A key question for Ministers and officials alike, in every country, is whether we are getting the very best value from that data.  Are there ways we can make it work better? By unleashing Big Data, can we grow existing businesses to encourage innovative business models? In finding the right approach in liberating this data we must find ways of respecting the privacy of the citizens and businesses while unleashing the economic potential of data. This novel approach creates opportunities and benefits for all."
Big Innovation Centre's answer the UK government's big data challenge: Realising economic opportunities and building an enterprising state.
In a recent contribution to the Shakespeare Review (forthcoming May 2013), an independent review commissioned by the Data Strategy Board for the Department for Business, Innovation & Skills, the Big Innovation Centre has recommended that the policy agenda for big data should focus on the following five challenges:
The UK must aim to be a global leader in big data analysis and data interpretation services, a new and fast growing category of professional and business services (PBS).
This means that the government must create the conditions for the UK economy to capitalise on three of its important competitive advantages:
Global leadership in other PBS services such as, e.g., financial and insurance services;
World-class universities;
Ability to attract and retain talented and innovative people.
The government must open up data, particularly publicly funded data.
Much of big data, both structured and unstructured, is generated and captured by public organisations and is paid for by public funds. Also, the UK has some of the world's best and most complete public datasets in, for example, health, demographics, agriculture and meteorology . Clearly, the economic potential of these and other important public datasets can only be fully exploited if the most innovative and creative entrepreneurs have full access to this data. What the UK needs now is to find ways of exploring the potential of this public data to develop new marketable products, services and organisational methods, thereby promoting economic growth and job creation. 
The UK government must ensure that the right digital infrastructure is in place. 
Building effective and reliable digital networks is a precondition for making full use of big data. This includes:
Investing in broadband capacity, 4G wireless networks and data storage capacity;
Coordinating the electromagnetic spectrum and ensuring hardware and software compatibility;
Ensuring digital networks are safe and secure.
The UK government must adjust the education policy to tackle the potential skills mismatch.
Making the most of big data calls for a labour force able to analyse, interpret and put the insights extracted from data to work. The UK education policy must make the necessary adjustments to deliver:
The next generation of data scientists and data analysts;
Mid-level professionals able to interpret and make meaningful use of the data analysis results.
A failure to adapt to these skill requirements will limit the UK's ability to capture the full potential of big data. It can also raise structural unemployment in the UK.
The UK government must put in place a legal and regulatory framework for using, sharing and protecting data.
This requires:
Delivering standards on data quality and release formats;
Delivering technical and security protocols for using, sharing and combining private and public data while addressing privacy, intellectual property rights, and security concerns;
Supporting big data 'test beds'. Developing meaningful quality standards and technical and security protocols is not a straightforward task. Big data 'test beds' are special spaces where companies, entrepreneurs, academics and public organisations can share and experiment with public and private data in a secure environment without fear of losing commercial advantage or breaking the law. Big data 'test beds' are meant to:

Emphasise both the opportunities and barriers resulting from sharing and combining data from public and private sources;
Shed light on the set of meaningful and feasible protocols necessary to make the most of big data while addressing privacy and security concerns.

In addition to some government support, putting big data 'test beds' in place requires a trusted broker to host them. The Big Innovation Centre, by bringing together companies, universities, and public agencies is well positioned to play this role.