Transform your business with innovative development solutions
Our development services provide cutting-edge solutions to meet your unique business needs. Whether you require software development, website development, mobile application development, or development in emerging technologies such as Blockchain, AI, Web3, and the Metaverse, our team of experts has you covered. Let us help you transform your business and stay ahead of the competition.
Big Innovation Centre's development services
At Big Innovation Centre, we specialise in providing innovative development solutions to businesses across industries. We understand that each business has unique needs, and we work closely with our clients to deliver tailored solutions that meet their requirements. Our team of experts has years of experience in software development, website development, mobile application development, Blockchain, AI, Web3, and the Metaverse. We are committed to delivering high-quality solutions that transform businesses and drive growth.
Explore our range of development services to help organisations stay at the forefront of technological innovation, including custom software solutions, website and mobile applications to meet your specific needs.
Embrace Trailblazing Solutions for Your Business, with Us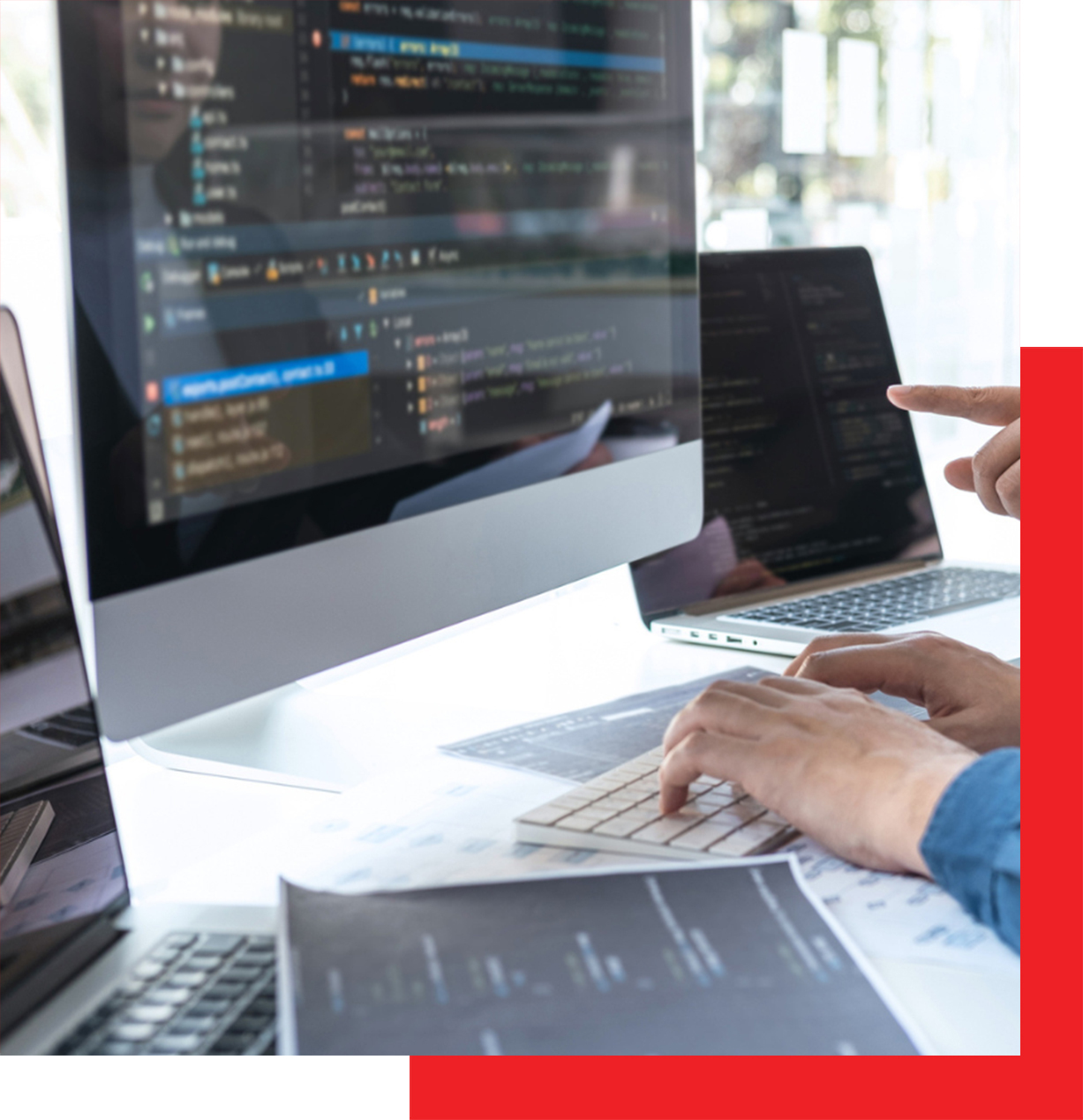 Why choose our development services?
Our proven track record endures the test of time
"BAE Systems has found membership of the Big Innovation Centre stimulating and useful, offering important insights about how to approach open innovation […] while giving opportunities to strengthen our own network."
2015
"I have only been part of the Advisory Board for 12 months and it is really great to see the agenda being driven by the Big Innovation Centre. The conversations that we have seen with all the experts have really been insightful, and it's great to have the willingness of sharing within the industry".
2022
"We at EDF Energy significantly value our association with The Big Innovation Centre. Membership has demonstrated the value of open innovation in the energy sector."
2013
"We are in 100% agreement with Birgitte [CEO Big Innovation Centre] on the need to put science and innovation at the heart of our plans for the economy. We want to make Britain the best place in Europe to innovate, to patent new ideas and to start a new business."
2016
"As I said when Barclays first joined Big Innovation Centre, I want to put innovation right back at the heart of our business for the benefits of our customers.
2013
"Google values the Big Innovation Centre network enormously and the opportunities it creates to meet other businesses and innovators. "It's a great space to learn about new ideas and to collaborate on some of the biggest challenges we face together."
2013
"We need a financial system that is capable of delivering patient capital – capital that isn't seeking short-term returns, the sort of thing that the Big Innovation Centre's Entrepreneurial Finance Hub is seeking to create."
2015
"The work of the Centre has clearly influenced government thinking on innovation and several of the member partners have formed innovation partnerships that otherwise would not have occurred".
2013
"GSK welcomes the open innovation approach developed by the Big Innovation Centre, which has opened doors and released enormous energy and potential."
2013
"At EDF Energy and EDF Group more generally we have a long and enduring commitment to research and innovation .. I am convinced that the work of Big Innovation Centre will provide a great boost to innovation in the UK".
2016
"I want to congratulate the APPG team for doing such fantastic work not just this year where we translated everything online (Covid) but also in the last four years. We are very proud to have been with the APPG since the beginning since its birth and we've witnessed so many achievements".
2020
"We are notorious as an APPG for getting fantastic attendance at our meetings".
2020
"I'm confident that with the help of APPG Blockchain, the UK government can develop a strong foundation upon which blockchain and DLT innovation is supported and not hindered by long-established laws, many of which were established long before electricity was even a concept, let alone blockchain!"
2022
The speakers at APPG AI events have been of the highest quality – the developers, businesses and policymakers creating the innovation that hits the news months later. Big Innovation Centre's network has provided early education to parliamentarians and all those attending public hearings.
2023
"We are building the ecosystem for growth. Understanding the intersection of innovation, market adoption, and regulatory compliance begins with sharing experiences".
2023
"There could not have been a better place for me to launch the Government's Innovation and Growth Strategy than the Big Innovation Centre."
2013
Frequently Asked Questions (FAQs)
Transform Your Business with Us
Our team of experts provides tailored solutions that incorporate the latest innovations. By filling out the contact form, you can connect with us and transform your business with our development solutions.