Pioneering the future of innovation in business and technology
Big Innovation Centre is a leading pioneer in AI, blockchain, digital finance, Web3, and the Metaverse. We showcase and build innovative brands to advance the market potential for innovation adoption and foster a new era of progress.
Big Innovation Centre provides various top-notch services that make the best of the latest trends in the industry, enabling us to lead innovation in a fast-paced digital world.
A magazine showcasing innovative companies the key to their business success.
Introducing The Innovators: Edition I
Be the disruptor – not the disrupted!
If there's one word that epitomises the spirit of our modern era, it's "disruption." Throughout history, visionary individuals and companies have reshaped industries and transformed the world through ground-breaking innovations. From the likes of Steve Jobs, Elon Musk and Jack Ma to the rise of Silicon Valley …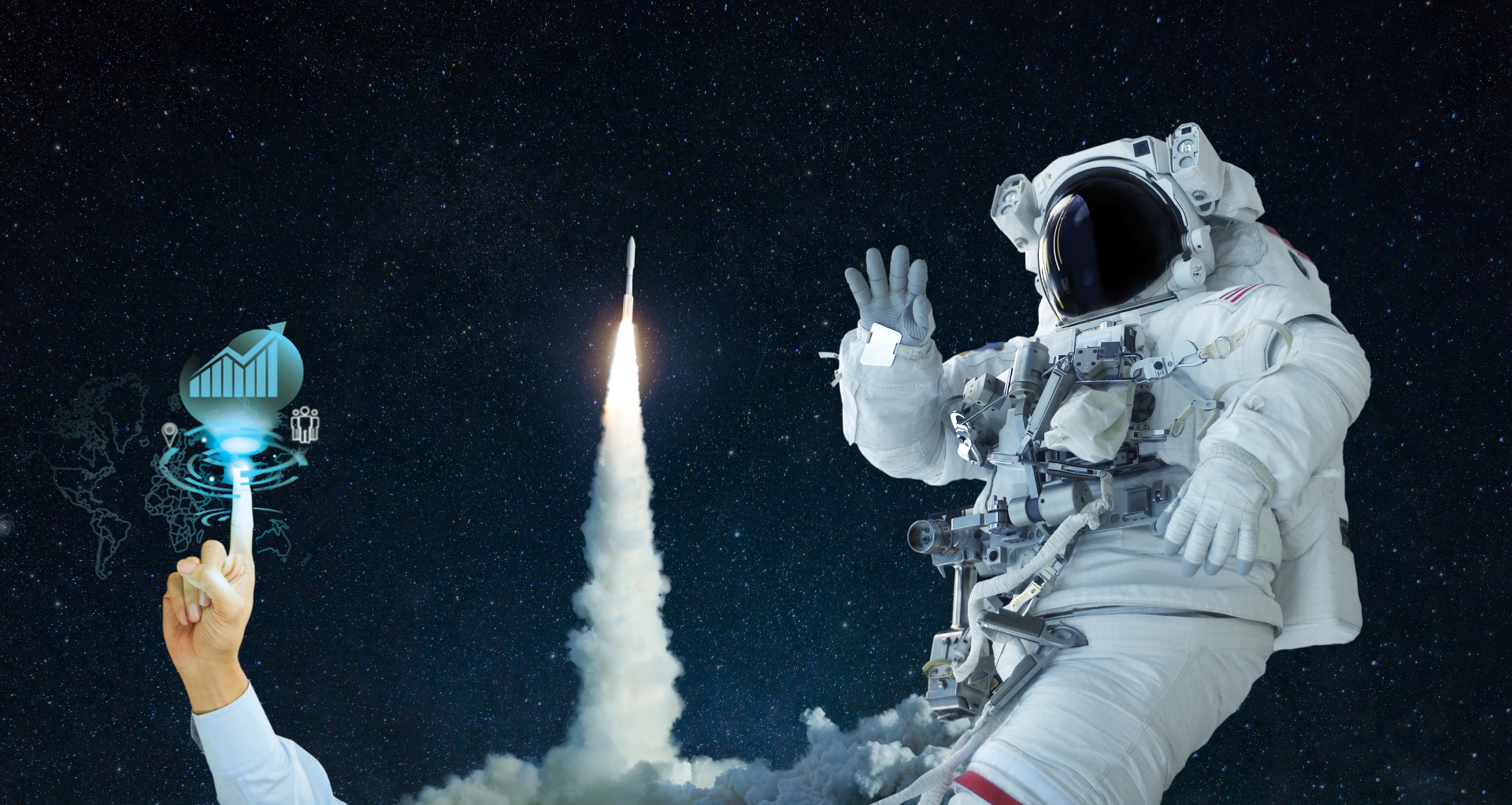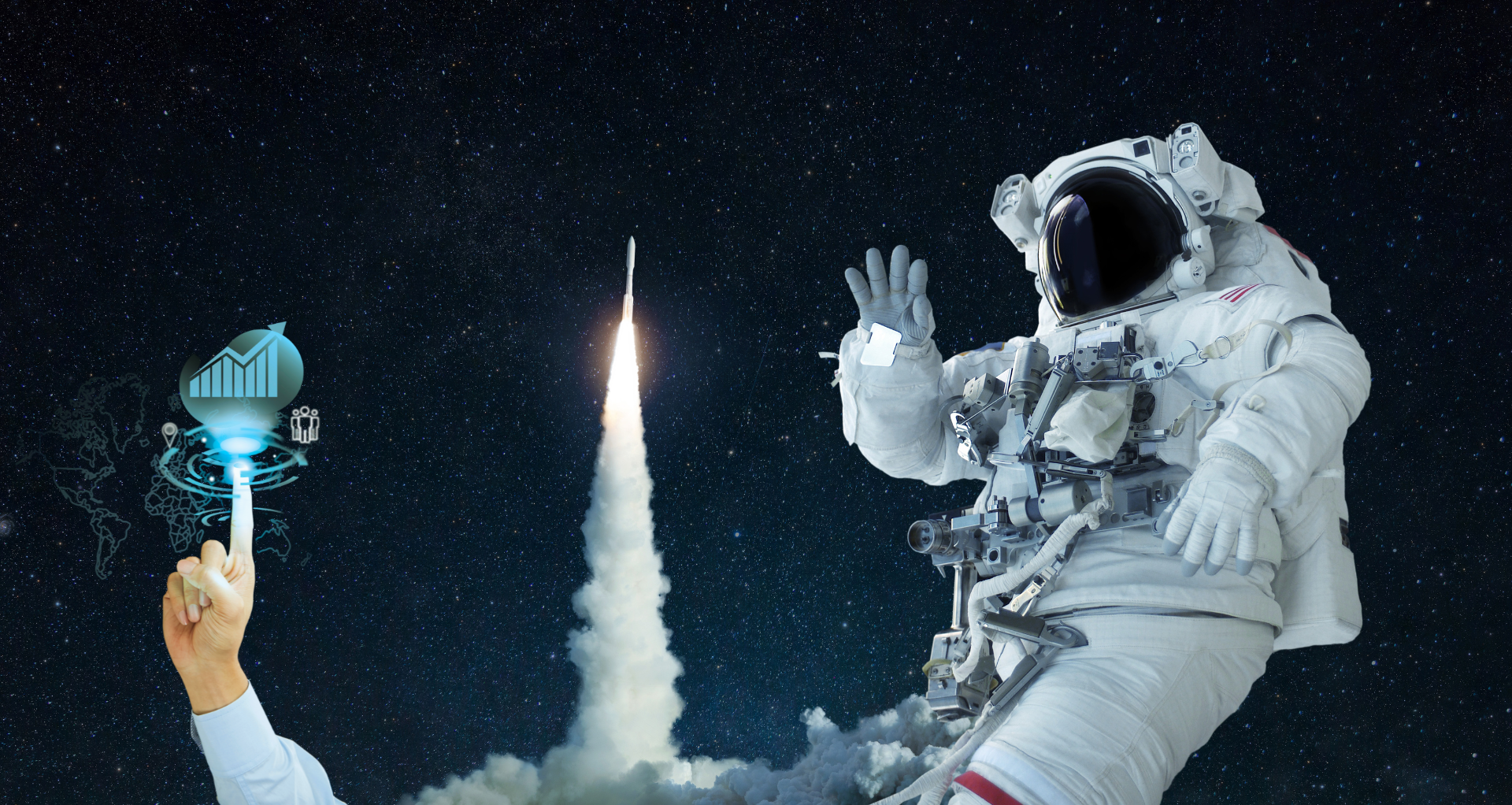 Introducing The Innovators: Edition II
Navigating the Frontiers of Innovation
Can Google face obsolescence within a short span of time if a superior search engine algorithm emerges? Should it take cues from Facebook, which strategically responded to the rise of WhatsApp by making substantial investments as a countermeasure? Could the widespread use of Apple'…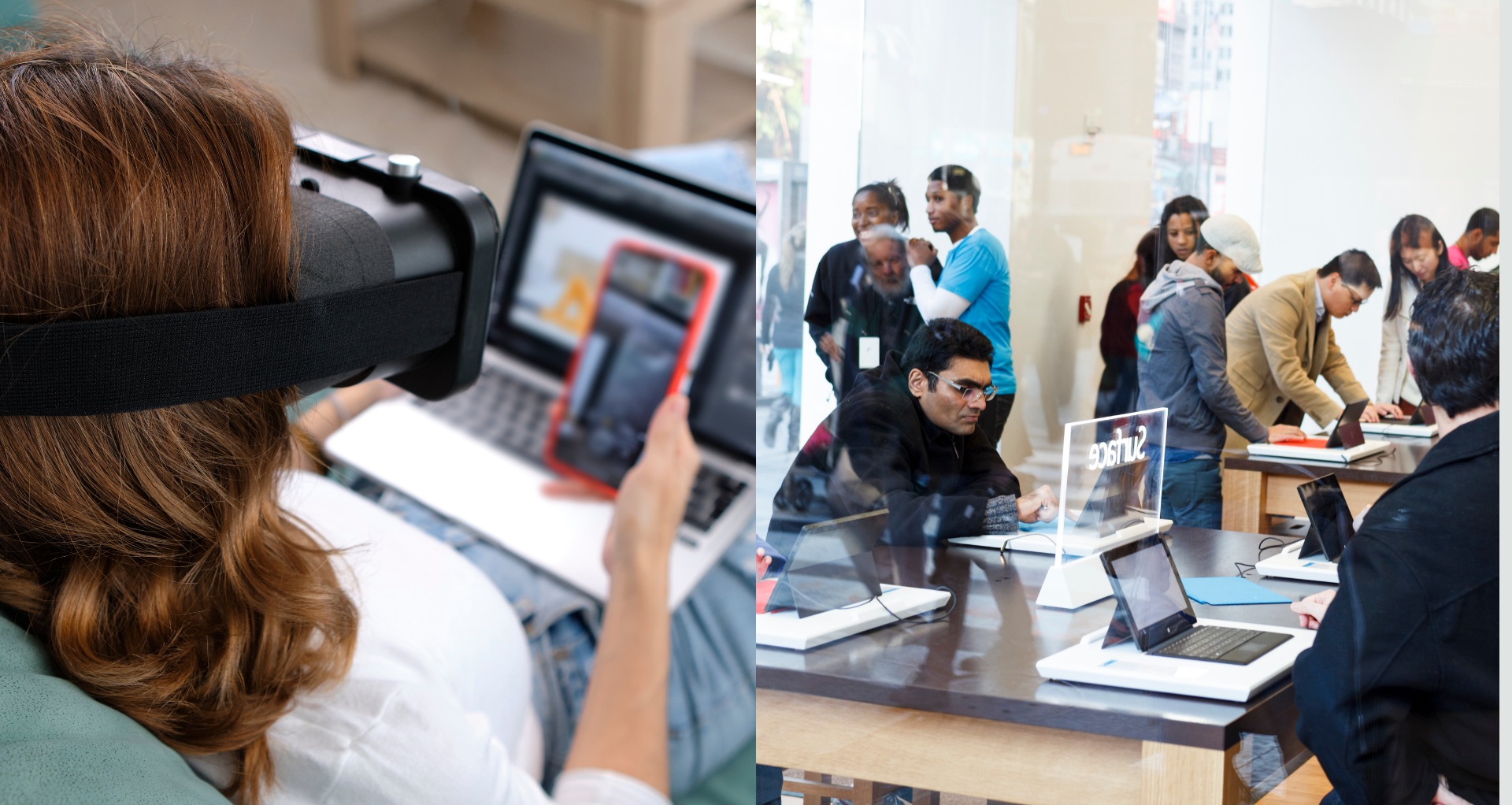 Like many of us stranded at home during the COVID lockdowns, data scientist and machine learning engineer Pearce Jarrett turned to online exercise regimes as a way of staying fit. But also, like most of us, he found it hard to stay motivated on his living room floor while watching someone else doing sit-...
Our Intellectual Properties
Discover the endless possibilities of the digital age at our upcoming events. Join us as we explore the latest trends and emerging technologies, connect with industry experts, and discover new opportunities.
The world, as you know it, is incredibly fast-paced. Remain up-to-date with our latest articles that are published regularly.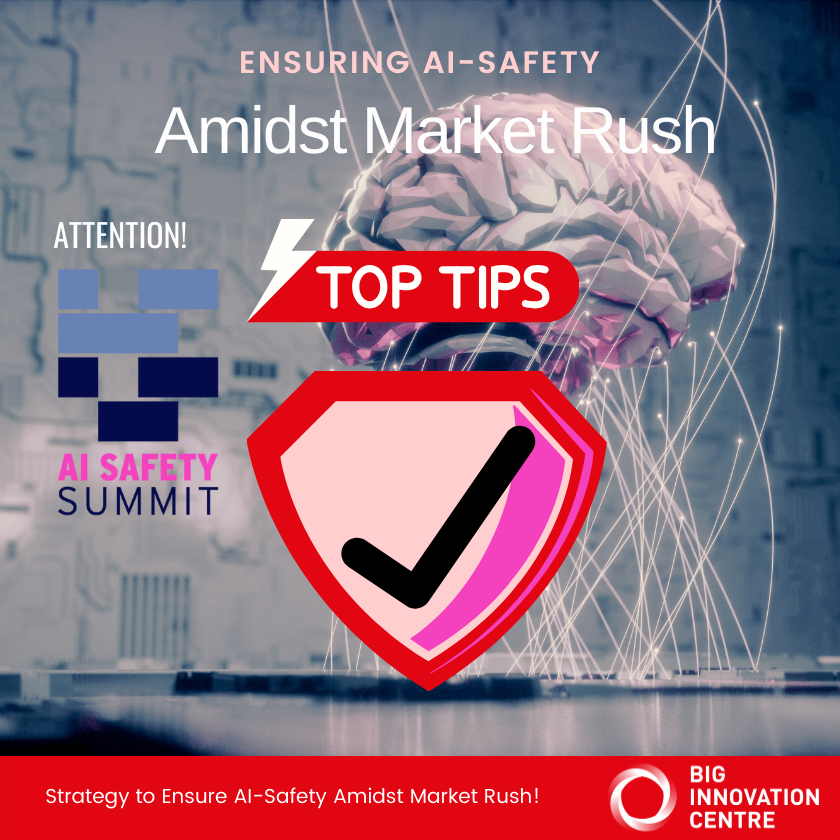 Blog
Ensuring AI-Safety Amidst Market Rush: Strategies to Avoid Common Pitfalls Top-12 Tips from Big Innovation Centre Why the AI Market Rush In the swiftly evolving digital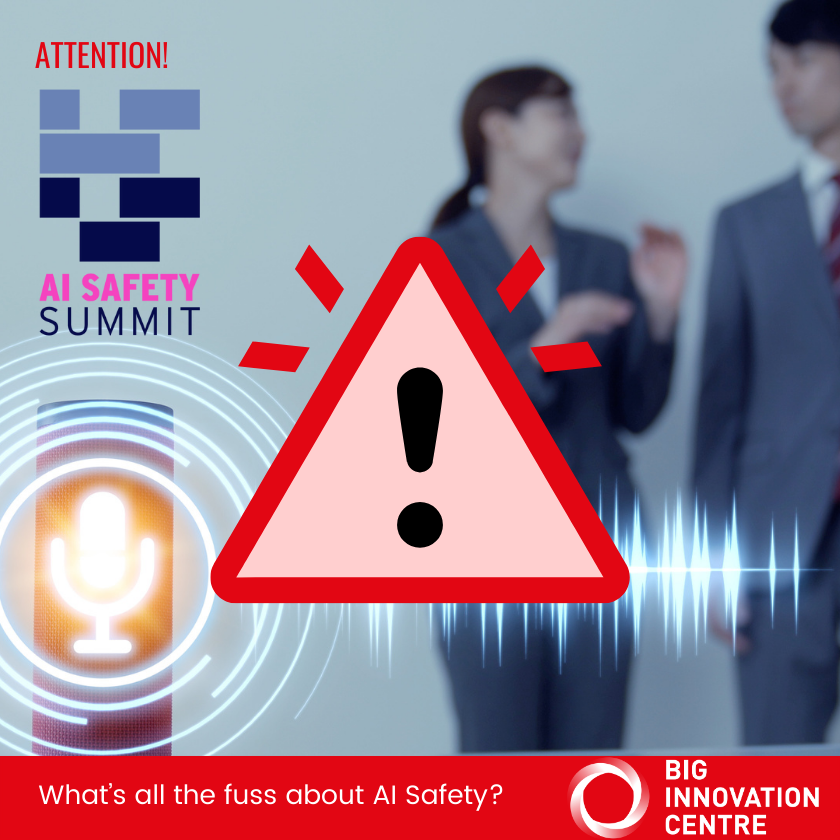 Blog
What's All the Fuss about AI Safety? AI risks mapping from the Big Innovation Centre ahead of the UK AI Safety Summit 2-3 November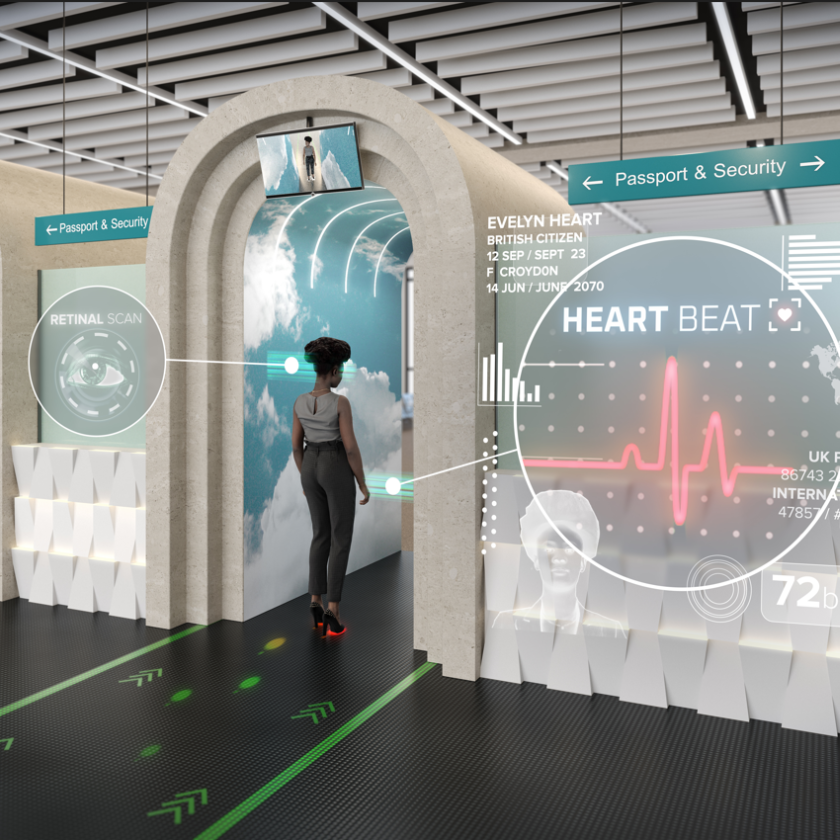 Blog
EXPERTS PREDICT 3D PRINTED BREAKFAST BUFFETS, TIME TRAVELLING HOLIDAY EXPERIENCES AND HEARTBEAT PASSPORTS FOR TRAVELLERS IN 50 YEARS TIME From the airport to the beach
Our proven track record endures the test of time
"BAE Systems has found membership of the Big Innovation Centre stimulating and useful, offering important insights about how to approach open innovation […] while giving opportunities to strengthen our own network."
2015
"I have only been part of the Advisory Board for 12 months and it is really great to see the agenda being driven by the Big Innovation Centre. The conversations that we have seen with all the experts have really been insightful, and it's great to have the willingness of sharing within the industry".
2022
"We at EDF Energy significantly value our association with The Big Innovation Centre. Membership has demonstrated the value of open innovation in the energy sector."
2013
'The Innovator' column, established with the Big Innovation Centre to reveal what good innovators look like, will raise the profile of innovation to where it needs to be."
2014
"I chose to launch the Government's IP strategy at the Big Innovation Centre as the business friendly, innovation committed network it represents is what will help make UK into a global innovation hub."
2013
"We are in 100% agreement with Birgitte [CEO Big Innovation Centre] on the need to put science and innovation at the heart of our plans for the economy. We want to make Britain the best place in Europe to innovate, to patent new ideas and to start a new business."
2016
"As I said when Barclays first joined Big Innovation Centre, I want to put innovation right back at the heart of our business for the benefits of our customers.
2013
"Google values the Big Innovation Centre network enormously and the opportunities it creates to meet other businesses and innovators. "It's a great space to learn about new ideas and to collaborate on some of the biggest challenges we face together."
2013
"Participating in the Big Innovation Centre has given the University of Oxford direct access to a range of business leaders and the opportunity to help shape the research agenda on university-business interactions…"
2013
"We need a financial system that is capable of delivering patient capital – capital that isn't seeking short-term returns, the sort of thing that the Big Innovation Centre's Entrepreneurial Finance Hub is seeking to create."
2015
"The work of the Centre has clearly influenced government thinking on innovation and several of the member partners have formed innovation partnerships that otherwise would not have occurred".
2013
"GSK welcomes the open innovation approach developed by the Big Innovation Centre, which has opened doors and released enormous energy and potential."
2013
"At EDF Energy and EDF Group more generally we have a long and enduring commitment to research and innovation .. I am convinced that the work of Big Innovation Centre will provide a great boost to innovation in the UK".
2016
"The Big Innovation Centre as ever is tackling a big issue in an innovative and engaging way. The debate over the use and regulation of Face and Emotion Recognition and its implications and consequences is crucial."
2020
"I want to congratulate the APPG team for doing such fantastic work not just this year where we translated everything online (Covid) but also in the last four years. We are very proud to have been with the APPG since the beginning since its birth and we've witnessed so many achievements".
2020
"We are notorious as an APPG for getting fantastic attendance at our meetings".
2020
"I'm confident that with the help of APPG Blockchain, the UK government can develop a strong foundation upon which blockchain and DLT innovation is supported and not hindered by long-established laws, many of which were established long before electricity was even a concept, let alone blockchain!"
2022
The speakers at APPG AI events have been of the highest quality – the developers, businesses and policymakers creating the innovation that hits the news months later. Big Innovation Centre's network has provided early education to parliamentarians and all those attending public hearings.
2023
"You can access online courses on cutting-edge subjects that influence both your professional and personal lives. You may stay current, recognised, and certified for your talents by using our Learning Lab."
2023
"We are building the ecosystem for growth. Understanding the intersection of innovation, market adoption, and regulatory compliance begins with sharing experiences".
2023
"Today the UK energy sector is facing huge changes in customer expectations. We're also facing changes in how that energy is generated, transported, stored and managed. That makes it an exciting time and one that means that we need innovation.".
2015
"GSK is eager to take the opportunity to help UK break through innovation barriers as a part of the Big Innovation Centre's vibrant research and evidence-driven approach."
2011
"There could not have been a better place for me to launch the Government's Innovation and Growth Strategy than the Big Innovation Centre."
2013
Partners and clients portfolio
More than 100+ companies trust Big Innovation Centre.












Big Inovation Centre i
s Certified Trainer of Excellence, Top Expertise in Digital Transformation, Twice Winner of Public Relations Communications Awards (Think Tank of The Year), and London Enterprise Award for Inspiring Innovation