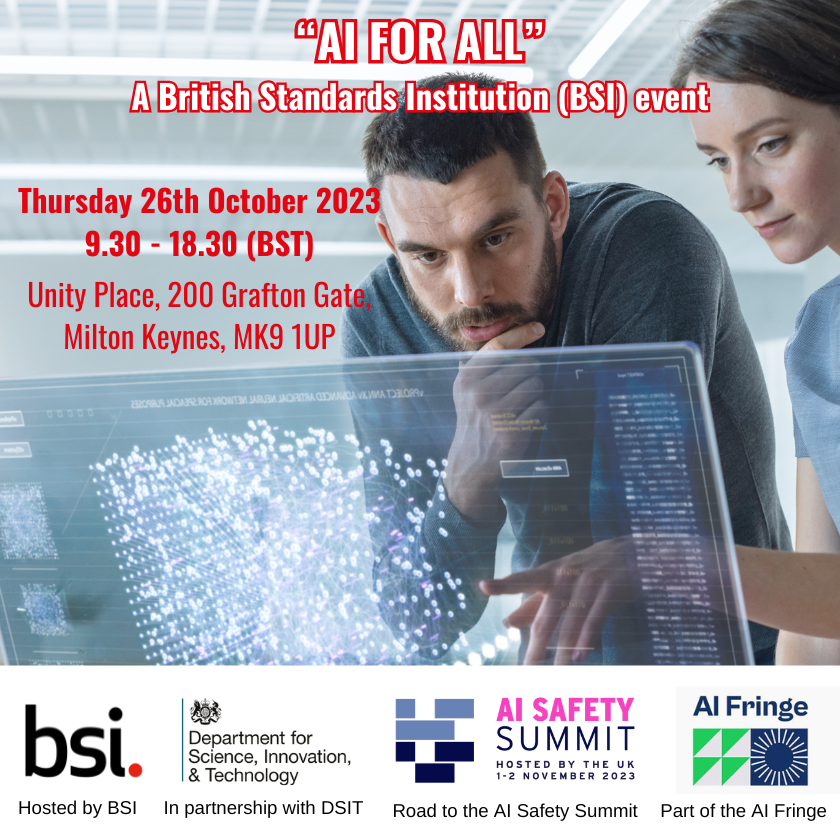 AI for All
Thursday 26th October 2023
9.30 – 18.30 (BST)
Venue: Unity Place, 200 Grafton Gate, Milton Keynes, MK9
On behalf of the British Standards Institution (BSI), we would like to invite you to "AI for All", taking place on Thursday 26th October 2023, at Unity Place, 200 Grafton Gate, Milton Keynes.
"AI for All" will contain meaningful discussions, around AI safety, standards, and regulatory services, to deepen collective understanding of what the future looks like for this transformative technology.
This invitation only event is hosted by BSI in partnership with the Department for Science, Innovation and Technology and the AI Fringe in the run up to the UK Government's AI Safety Summit 2023.
By attending, you will get the opportunity to participate in:
Insightful Panels: Understand the role of standards to promote safe AI, with Minister for Tech and the Digital Economy, Paul Scully;




A Forum on AI Adoption Strategies: Participate in a forum discussing how to get AI adoption right; and

Networking Opportunities: Connect with experts, government stakeholders and industry leaders during dedicated networking breaks, lunch and a concluding drinks and canapes reception.
Don't miss your opportunity to be part of the AI conversation. Please click here to RSVP and view the agenda.
Unity Place, 200 Grafton Gate, Milton Keynes, MK9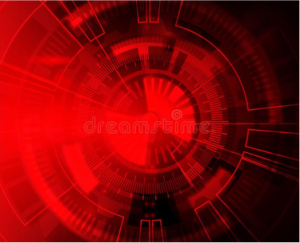 Generative AI and Intellectual Property: Redefining Creativity and Ownership in the Digital Age by 841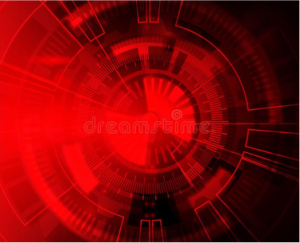 Christmas Reception 2024 by 2783 2783 people viewed this event. Celebration of our community: Networking
What is AI? How has AI changed in the past 7 years by 1828 1828
You currently have access to a subset of Twitter API v2 endpoints and limited v1.1 endpoints (e.g. media post, oauth) only. If you need access to this endpoint, you may need a different access level. You can learn more here: https://developer.twitter.com/en/portal/product