The success of AI adoption in corporate decision making depends on a multi-phased strategy: from implementation and training to the establishment of regulatory controls and routine audits of the deployed technology.
---
This was the unanimous opinion at the All-Party Parliamentary Group of Artificial Intelligence (APPG AI) meeting, which met on 11 of May 2020 to review the best-practice guidelines for AI adoption and investment. Big Innovation Centre is the, appointed by UK Parliament, Secretariat for APPG AI.
The meeting was moved from Parliament to Webinar due to the Covid-19 crises.
A Consolidation of Experts
The APPG AI Evidence Meeting brought together a group of experts in investment, financial services and advisory, innovation policy, corporate finance and accountancy, and AI. It was a joint initiative with the Corporate Finance Faculty of the  Institute of Chartered Accountants in England & Wales (ICAEW). 
David Petrie (Head of Corporate Finance, ICAEW)'s evidence revealed:
"Machine reading and learning are already being deployed in virtual data rooms that are used throughout the M&A deal process – particularly on the legal side, for contract analysis, and in financial analysis, modelling, and scenario planning.
The greatest potential for the more widespread application of AI in the deal process is in, variously, origination, company valuation, due diligence, and all-important post-transaction integration. ICAEW supports 'responsible innovation' by companies, financiers, corporate advisers. This is vital for ensuring public trust."
Joined by
Jan Chan (UK&I TAS Chief Innovation Officer, EY), Charles Radclyffe (Head of AI, Fidelity International), Dr Zoe Webster (Director – AI and Data Economy, Innovate UK), Dr Christine Chow (Head of Asia and Global Emerging Markets, Hermes Investment Management), Naomi Climer MBE (Co-chair, Institute for the Future of Work) and Sanu de Lima (Deputy Director – Corporate Governance, Responsibility & Diversity, Business Frameworks Directorate, BEIS).
The meeting was chaired by Stephen Metcalfe MP and Lord Clement-Jones CBE. Dr Désirée Remmert of Big Innovation Centre joined by Shaun Beaney of Corporate Finance Faculty, ICAEW were the rapporteurs for this report.
View the complete photo gallery of the meeting, by clicking here
Read the Parliamentary Brief on Best Practice for AI Adoption in Corporate Decision Making and Investment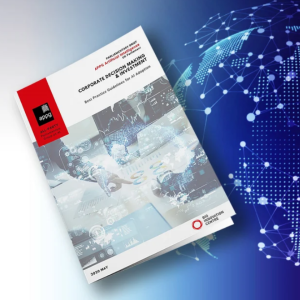 The evidence presented at the meeting suggests a growing need for artificial intelligence for corporate decision making and investment, yet there is still work to be done to ensure an efficient and coherent AI strategy throughout all stages from implementing to scaling the technologies. Further, regular audits of the deployed AI technologies are necessary to ensure accurate and reliable results.
"The adoption of artificial intelligence is more than just the rollout of new technology for adoption in enterprise practices," said Professor Birgitte Andersen, CEO of London-based innovation think-tank Big Innovation Centre, and continued
"We need to guarantee that equality, fairness, accountability, sustainability, transparency, and data protection are maintained in AI-supported corporate decision-making and for investment." 
Download findings and the full report "Corporate Decision Making & Investment: Best practice guidelines for AI adoption", by clicking here  
Results Reveal – View the full recording of the meeting
The evidence from the meeting can be summarised as follows:
Governments should encourage the 

adoption

 of voluntary professional and industry standards. Regular auditing should be undertaken to ensure transparency, and explanations on how 

AI

 has been deployed should be included within 

corporate

 reporting requirements. These standards are essential for the correct handling and processing of data that is used to train 

AI

 tools and to guarantee trustworthy outcomes.
In addition to regulatory controls, we need to be prepared for the inevitable skills shortage. To combat this, businesses need to create educational resources and programs that can upskill all stakeholders on the role of artificial intelligence. 
Government should also help businesses access the existing pool of data scientists who are currently furloughed or self-employed due to the Covid-19 crisis. Furthermore, it should incentivise international students in the UK to stay and work in the country once their studies are completed."
MEDIA HIGHLIGHT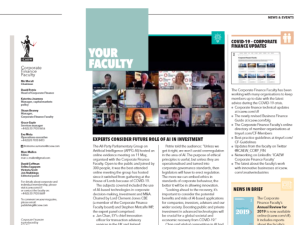 Following the meeting, this evidence gathering was highlighted in
Corporate Financier, ICAEW, 8 June 2020
– link to the article by clicking here (page 5). (Alternative link is here)
APPG AI Sponsors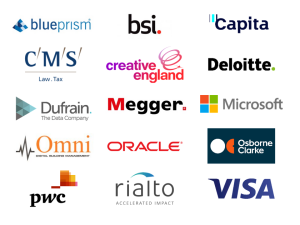 This showcase is an output of the All-Party Parliamentary Group of Artificial Intelligence (APPG AI)
The sponsors
Blue Prism, British Standards Institution, Capita, CMS Cameron McKenna Nabarro Olswang, Creative England, Deloitte, Dufrain, Megger Group Limited, Microsoft, Omni Telemetry, Oracle, Osborne Clarke, PwC, Rialto Consultancy and Visa
enable us to raise the ambition of what we can achieve.
Big Innovation Centre is the, appointed by UK Parliament, Secretariat for APPG AI.