By David Wong, Business Models CoCreator at Big Innovation Centre
With the launch of our "Innovator's Column" in the Guardian today (9 March 2015), David Wong explains the criteria used to find the most innovative companies for showcasing in the Newspaper (in print and online). Left: Big Innovation Centre column logo as in the printed press
RELEVANT LINKS FOR THIS SHOWCASE
The Big Innovation Centre believes it is important to celebrate the most innovative companies in our country, bring innovation into the mainstream media and the public eye, and create awareness of what it takes to succeed. Towards this end, we are today launching a year-long column in The Guardian called "The Innovators", aimed at showcasing and profiling a line-up of 'good innovators'.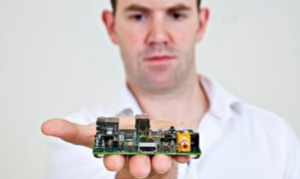 Photo: (LINK) The first showcase from Big Innovation Centre on 9 March 2015 was of "The Raspberry Pi computer – how a bright British idea took flight.", The Guardian . Photo: Eben Upton and Raspberry Pi computer. Photograph: Antonio Zazueta Olmos  
In recent years, there has been a growing acknowledgement that market capitalisation and revenues alone aren't the be-all-and-end-all of the world's most admired and successful companies. Getting into Fortune 500, or Fortune Global 500, is still great, but companies are starting to also covet a place in another list – this one "The Innovators", for example.
While market capitalisation may be a marker of where a company currently is, and revenues a measure of its past performance that got it where it is, a company's ability and potential to innovate are strong hints of its future prospects.
There are several credible league tables of innovative companies, each with its own reasoned methodology for determining the rankings. Three of the more popular lists are those published by Forbes.com, Fast Company and MIT Technology Review. Priorities are nonetheless placed largely on either some objective financial measures or qualitative judgement of the impact across industry and society of recent innovations, with surveys of public opinion being a popular alternative. For example, the Forbes.com list looks at innovation premium, a measure popularised in The Innovator's DNA and defined as the proportion beyond a company's current market value that investors have bid up based on expectations of future innovations. Consultants Strategy & Co.'s list of Top 10 Most Innovative Companies is based on the results of a survey.
We believe, however, the criteria that underpin the selection of the most innovative companies should be:
Broad enough to capture more than just financial metrics – a good innovator isn't just about being a profitable company, or a revenue-generating machine;
Holistic enough to transcend traditional measures of innovation – neither is it merely about the number of new products launched, ideas commercialised, or patents owned; and
Inclusive enough to recognise innovation is a team effort – inspirational individuals are great, but no company has had continuous success in innovation with a one-man band.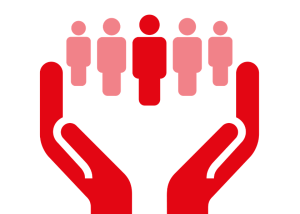 In an attempt to combine established wisdom from various existing metrics for measuring innovation with the broader characteristics that we believe are essential to the constitution of a good innovator, we have set out seven key criteria that provide the basis for our Innovators Scorecard, which will be used to select companies to be featured in the Column. Although no single company is expected to excel in all seven criteria, the most innovative companies are usually those whose all-round excellence is evident when all of the following seven criteria are taken into consideration:
Criteria 1: Product, service and/or technology innovation: How innovative and successful are the company's products, services and/or technologies?
Criteria 2: Business model and/or strategy innovation: How innovative and successful are the company's business model and/or strategy?
Criteria 3: Human, intellectual and cultural capital: How innovative and entrepreneurial are the company's people and culture?
Criteria 4: Agility and absorptive capacity: How capable is the company of adjusting to change, responding to opportunities and absorbing external ideas?
Criteria 5: Network exploitation and leverage: How effectively has the company leveraged and exploited its networks for innovation?
Criteria 6: Cost efficiency, margins and the bottom line: How innovative is the company in reducing costs and boosting margins, leading to improved financial performance?
Criteria 7: Wider impact on society and the economy: How impactful are the company's innovations on the wider society and the economy?
Report Launch
In conjunction with the launch of The Innovators Column in The Guardian, we are also launching today "What Good Looks Like: The seven criteria of a good innovator" (LINK to report), a report that sets out our arguments for a more holistic yardstick for what a good innovator looks like and elaborates on the seven criteria in our Scorecard.