By David Wong, Business Models CoCreator at Big Innovation Centre
Alongside three thought leadership films of Big Innovation Centre on Business models, David Wong discusses the rise of horizontal business models in the 21st century.
Video Links to 3 Big Innovation Centre films on Business Model innovation, also played below:
LINK to "The New Normal", Big Innovation Centre report (Professor Birgitte Andersen and David Wong)
David Wong, David Wong, Business Models CoCreator at Big Innovation Centre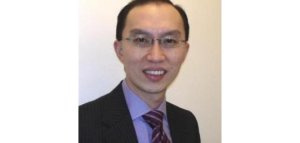 What do the alarm clock, the calculator, the satnav, the compact digital camera, the mp3 player, the pocket map and the notepad have in common? A challenge. Or more specifically, a challenge for relevance and survival. A challenge to reinvent themselves.
Do we still carry all these around at the same time, say when we're on holiday? Well, actually, we do – just perhaps not as individual items. These days they live in our smartphones.
Digital technology has given rise to multisided platforms (MSPs), of which our smartphone operating systems are one type, which in turn have precipitated the rise of horizontal business models. The simplest way to describe what horizontals are is by contrasting them with verticals. The good old alarm clock (think the physical product, be it analog or digital) is very much a vertical industry. So are the calculator, the satnav and the digital camera, for example. They have traditional, clearly defined and, in many respects, linear value chains – from design and prototyping through to manufacturing and marketing. You make them, you market them, you sell them. And, well, hopefully someone recycles them.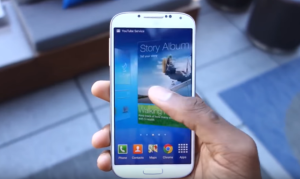 But with digital MSPs, these previously disparate products can be turned into apps and brought together on a single platform. The platform in effect 'horizontalises' across many applications that used to be the end products of traditional verticals. The horizontalisation effect afforded by digital MSPs thus enables innovative business models to serve a wider value constellation, one that is based on use and experiential contexts, as Irene Ng explains very well in her seminal book Creating New Markets in the Digital Economy. Returning to my earlier example, going on holiday is a context that may involve a constellation of (at least, but not limited to) navigation aids such as the satnav and the pocket map, travel guides such as the local gastronomy list and the dictionary/translator, productivity/functional gadgets such as the alarm clock and the calculator, electronics such as the digital camera and the mp3 player, and pastimes such as a good book. It is clear that within this one context, a number of verticals converge.
Horizontal business models that 'mobilises' (well, that's part of what business models do, according to Charles Baden-Fuller) digital MSPs to serve customers' multiple needs within a given context are increasingly disrupting traditional verticals and dismantling traditional boundaries. In plain English this means, through a combination of innovative technology and business models, firms in one industry now have the opportunity to also claim a stake in other industries. Some kind of land grabbing, if you like.
With wider digital connectivity and advancements in the Internet of Things, what we have seen so far might be just the tip of the iceberg. A banker I spoke to recently dismissed the Google Glass as being too basic and rather underdeveloped. But as Andy Neely suggests, don't smash yours up  just yet. It may well be your wearable digital wallet in the future, in addition to serving up maps, camera, translator, etc. Google and Apple are of course battling it out to create an ecosystem with the widest possible value constellation – everything from smart home technology (e.g. Google's Nest intelligent thermostat) and automobiles (Android Auto and Apple CarPlay) to personal entertainment (Google's YouTube and Songza and Apple's iTunes Radio and Beats) and health data aggregators (Google Fit and Apple HealthKit).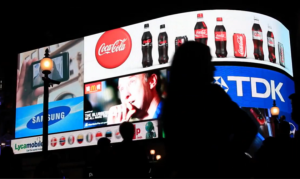 Amazon's horizontal business model has stirred, if not shaken, high street retailers and supermarkets alike. Its devices/hardware business is hardly an end in itself but a clever conduit for the ever expanding range of retail products and services available on its platform. For example, the recently launched Fire Phone shrewdly extends this model by being a gateway to Amazon's own services. Vodafone's acquisition of Italian telematics software company Cobra Automotive is another example, though this one crept largely unnoticed below the radar. The £115m deal was motivated primarily by the opportunity to horizontalise by moving beyond saturated mobile markets into providing network connectivity and complementary services, such as data for motor insurers and music streaming, for connected cars, which are widely thought to be the interim technological phase before autonomous vehicles eventually hit the roads.