Big Innovation Centre is excited to host fringe events at the UK political party conferences. This year, 2015, our events are at the two major political parties: The Conservative Political party which is in Government and the opposition, the Labour Party.
Our fringe event title this year is: "The New Gold! What are Britain's real treasures?"
Download our provocation for the event- LINK to download
Our event provocation to be considered by the panels:
The gold of our time is intangibles, everything from computer-driven products and business processes to intellectual property, from brands to data. It is these assets that drive financial performance, market dominance, technological advantage, and innovative capabilities.
Companies invest more in such assets than in buildings, machinery and raw materials. Intellectual capital is now also the biggest contributor to gross domestic product. High growth companies have 74% intangibles relative to other SMEs. But getting to grips with our new sources for growth has become a challenge.
Unless we become a great deal more agile and effective at unleashing the value from our intangible assets, both the British economy and society will suffer.
Issues and questions to consider:
Politicians, corporate executives, university leaders, entrepreneurs, and leaders of local government must now think and act in wholly new terms:
How can the intangible revolution best be embraced?
How do intangibles translate into productivity, and how are they best valued and backed with finance?
How do companies unlock strategic value in the marketplace from their intangibles, for example in relation to innovation, finance, market positioning, and strategic networks?
What is the strategic value companies seek from IP and how well do our markets for IP work?
What is the role of digital platforms and big data?
Are we achieving our objectives from the regulation of patents, copyright, trademarks, open source and protection of the public domain?
How will the world of intellectual capitalism unfold?
Labour Party Conference 2015 fringe event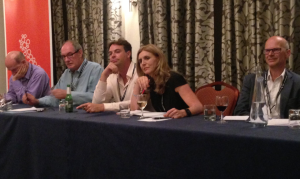 Tuesday, 29 September, 17:30 – 19:00
Consort Room, King's Rd, Grand Brighton Hotel, Brighton, East Sussex BN1 2FW
Panel:
Panel Chair Will Hutton, Chair, Big Innovation Centre
Professor Birgitte Andersen, CEO and CoCreator, Big Innovation Centre
Labour MP
Alexei Levene, Co-Founder, Desolenator
Professor Peter Childs, Head of the Dyson School of Design Engineering, Imperial College London
Conservative Party Conference 2015 fringe event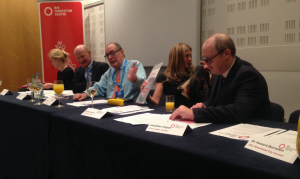 Sunday, 4th October, 19:30 – 21:00
Exchange 2-3 combined, Manchester Central Convention Complex, Manchester, M2 3GX
Panel:
Panel Chair Will Hutton, Big Innovation Centre
Professor Birgitte Andersen, CEO and CoCreator, Big Innovation Centre
Nicola Blackwood, MP, Chair, Science and Technology select committee
Sir Howard Bernstein, CEO, Manchester City Council
Jonathan Hague, VP Innovation, Unilever
The Rt. Hon Lord David Willetts, Chair, Resolution Foundation