Big Innovation Centre is excited to host fringe events at the three main political party conferences, again in 2014. This include both parties of the Conservative–Liberal Democrat coalition government as well the party of the opposition, the Labour Party.
Our fringe event title this year is: "Britain's Manifesto for Growth! Ownership, Finance and Innovation: Are we ready for the new?"
Download our provocation – LINK to download
"We believe that Britain is at crossroads. Unless it becomes a great deal more agile and effective at innovation, both the British economy and British society will suffer.
There is plenty of opportunity and much to build on, but the institutions, connections and culture to drive an innovative revolution are still wanting. The business models behind corporate ownership of too many companies are organised defensively upon value capture rather than innovative value creation. Most high-growth SMEs are those with intangible assets such as strategic networks, markets, business models, knowhow, skills and patents. Unfortunately they do not get backed with finance to accelerate and grow.
Digitalisation offers extraordinary opportunities for growth, but our entrepreneurs are strangled at birth. They are not given the opportunities to scale up, innovate at low cost or experience fast growth. Our policies control intellectual property and data itself rather than governing its use in a digital sharing revolution.
We need to be seeking out the new and underwriting audacious national goals – but is Britain ready?"
Issues and questions to consider:
How effective are policymakers and business leaders at supporting innovation, high growth enterprises and building local entrepreneurial communities?
To what extent is the British financial system good at promoting innovation?
Capitalising on Intellectual Property: How do we understand and exploit its value for business and society?
How can businesses, citizens and government unlock growth and welfare opportunities in the era of digitalisation, big data, and the sharing revolution?
Are our universities and businesses investing enough in processes and people to become the open innovators of the future?
Labour Party Conference 2014 fringe event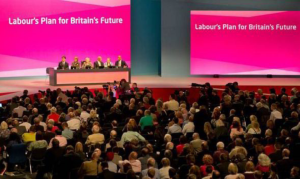 Monday, 22 September, 19:30 – 21:00
Exchange room 2-3, Manchester Central, Windmill St, Manchester M2 3GX
Panel:
Panel Chair: Will Hutton, Big Innovation Centre
Professor Birgitte Andersen, CEO and CoCreator, Big Innovation Centre
Lord Adonis, Labour Peer
Colin Mayer, Peter Moores Professor of Management Studies at Saïd Business School, Oxford University
Gerald Brady, Head of UK Relationship Banking, Silicon Valley Bank UK
Conservative Party Conference 2014 fringe event
Tuesday 30th September, 19:30 – 21:00
Dolce room, Hyatt Regency Hotel, 2 Bridge St, Birmingham B1 2JZ
Panel:
Panel Chair: Will Hutton, Big Innovation Centre
Professor Birgitte Andersen, CEO and CoCreator, Big Innovation Centre
Rt Hon David Willetts MP
Gerald Brady, Head of UK Relationship Banking, Silicon Valley Bank UK
Liberal Democrat Party Conference 2014 fringe event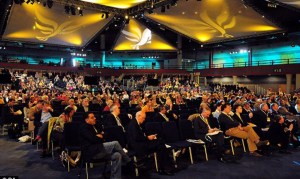 Date: Monday 6th Oct, 19:45 – 21:00
Room Ness, SECC, Exhibition Way, Glasgow G3 8YW
Panel:
Panel Chair: Will Hutton, Big Innovation Centre
Professor Birgitte Andersen, CEO and CoCreator, Big Innovation Centre
Paul Gainham, Senior Director of Solutions Marketing, Juniper Networks
Andrew Jamieson, CEO, Offshore Renewable Energy
Prateek Buch, Director, Social Liberal Forum,